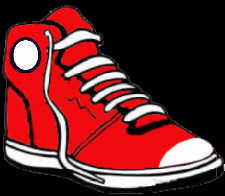 THE PROGRAM
City of New Orleans (Steve Goodman) Nice tune. One of the Eight Songs Everybody Will Always Sing Along With.
Tangled Up in Blue (Bob Dylan) Ain't it the truth!
Little Beggarman (Irish Traditional) In which the Fiddler saws "The Red-Haired Boy" while Dennis verbalizes the sprightly tale of Johnny Dhu.
Mirabili dictu!
they fit; rather like "Gilligan's Island" and "Stairway to Heaven."
Down Under (Colin Hay and R. Strykert) Does the SMB cook with vegemite? Just listen to Steve and Phil reproduce an entire Studio B session! Nobody here is quite clear about this chundering business. We hope to God we are not in emulation of that notorious, if probably chimerical, Madison Avenue firm who came within a whit of announcing New Washday Miracle Dreck.
Don't Think Twice (Bob Dylan) Michael J. D'Asaro, Ph.D, Speech Pathologist and my dad, taught me my first three chords. (Am, Dm, and E7, if that's significant). This was his favorite song during the period of his second bachelorhood, thirty-odd years ago, and I learned it then to sing for him.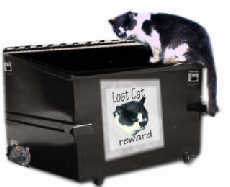 Fill Your Glasses (Robb F. McKay; additional lyrics by Dennis D'Asaro) 1974, give-or-take, I heard Rabbit McKay a couple of times at the Hootenanny at the Troubadour, where I was the janitor. Never one to let the grass grow around the telephone dial, in 1982, more-or-less, I called him up about this tune, the chorus of which had stuck in my head for nine years. The gracious fellow said he would send me a tape---and he
actually did.
(This was reel-to-reel, children. It was a bunch more trouble than popping a blank into your dual cassette deck and thence into a Priority Mail envelope).
Time alters memory---surely that's a Latin aphorism!---and Rabbit's straightforward lyric had expanded in my mental vacuum into some improbable saga which by now I dearly wanted it to be. Never one to let the mold grow on my notebook [nor ever a stickler for doing a song "correctly"---just ask them at any Irish bar] I fiddled the tune around and arrived at the current version by 1991, plus-or-minus. It has been a great joy to sing, especially of late with the band. I pray Rabbit forgives me the license.
I Still Miss Someone (John R. Cash and Roy Cash, Jr.) One sweet song. I have to tell you, in all my years of singing in bars and taking requests, when people young or old asked for something by Johnny Cash, out of all his immense repertoire of songs this particular tune was the one that got asked for........never! Silly people!
Memphis Blues Again (Bob Dylan) Another manic Dylan spatter-painting.
Oh, Mama---
when it feels so good, who CARES what it means!
Wild Wild Heart (Bill Staines) Think the Road Warrior is Mel Gibson? Or a guy with a Thinkpad beside him on the seat of his Lexus? You ain't met Bill Staines, troubadour supreme and author of goldurn catchy tunes. Duet with the Fiddler---he's got melody.
Hula Lou (Yellen-Charles-King) My Dixieland mentor is Tom Lanphear, clarinetist and past president of the Buffalo, New York, German Musicians Association. He has imbued me with an abiding love for the Turk Murphy Band and a persistent effect on my guitar accompaniment. The SMB are proud to join such luminaries as Mr. Murphy and Tweety Bird in covering this tune. We've asked around but nobody admits to having done any whistling on this track.